Jeneration Network & Talent Management
Our focus at Jeneration Network, is to promote, brand, mentor and coach talent. As we continue  to provide media content for our commercial clients . We provide opportunities for talent in fashion, modeling, promotions and advertising.
Model Mentoring 
Pageantry Coaching
Model Management
Advertising 
Media & Talent 
Spokes Model
Casting Calls 
Runway
Photo-shoots
Talent Branding
Photo-shoots & Coaching
To get started with your photo-shoot,  Models will need SIGN UP to submit theme ideas and contact information.
Coaching is done individually with each client. To get started SIGN UP to inquire about openings, and class availability. 
Advertising & Promotions
Commercial Advertising and Promotions
- Media Productions
- Media Talent
-Promotions
-Media Campaigns
-Commercial Advertising
SIGN UP TO GET MORE INFORMATION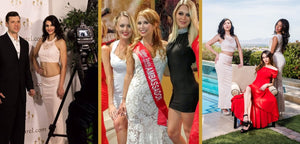 Fashion Shows, Events & Commercial Production
We participate, review and accept (at our digression) fashion, pageant and charity event production opportunities. 
Talent applicant interested in Applying are encouraged SIGN UP to apply for runway, event productions and promotional participation. 
Spokes-model (male & female, all ages) opportunities in commercial promotions & advertising are available. 
SIGN UP at info@jenerationnetwork.com